Released: June 1, 2016
ADA Tour de Cure 2016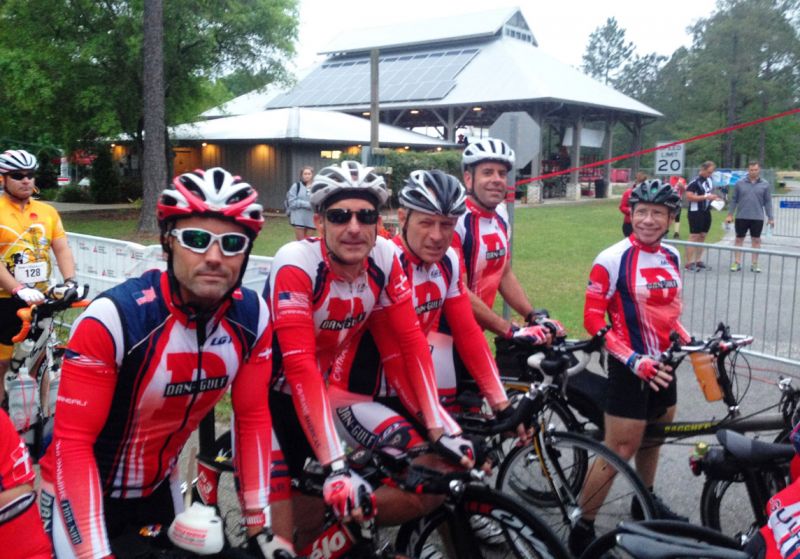 What a success! Our Annual Tour de Cure took place on April 16, 2016. Along with your support, Dan-Gulf was able to raise $16,349 for the American Diabetes Association.
With your support, the Dan–Gulf Team rode for a great cause. It was my first time participating as a new employee and I had quite the experience! I started the day by committing a cycling faux-pas and wearing a thick black sweater. Luckily, the company's president was monitoring the team's fashion sense. I hadn't ridden a bike in a while so my ambition was to finish 25 miles, during which time a lot of funny things happened: I fell into a ditch, I took a wrong turn and had to be rescued on the highway, and I was tempted to say "yes" when asked if I did 100 miles - I felt like I had! The rest of the team proved to be rock stars, riding 50 and 100 miles, along with hundreds of cyclists from across the region.
The great weather gave way to a fun filled (and food filled) afternoon. After the ride, our President Niels Busse hosted a plentiful crawfish boil for employees and friends at his home in Mandeville, sponsored by Mike Watson, Mark Hovsepian and Richard Vanlangendonck. Our office manager, Elizabeth Netherland, to whom we dedicate the ride, was present along with her daughters and grandsons. Liz was diagnosed with diabetes 25 years ago and is awaiting a double transplant (Kidney & pancreas), yet her positivity, determination and hope outshines all adversities.
We, at Dan-Gulf, share in Liz's hope by proactively standing up to diabetes one ride at a time. We thank you for supporting our endeavor to help fund the ADA's educational programs and research. Until a cure is found, it is hope that shines our path to a better tomorrow.
We appreciate your kind and generous support, and see you next year!
Sincerely,
Eliana McCaffery
Dan-Gulf Shipping, Inc.